OUR QUALITY,
PRODUCT SAFETY & ENERGY
POLICY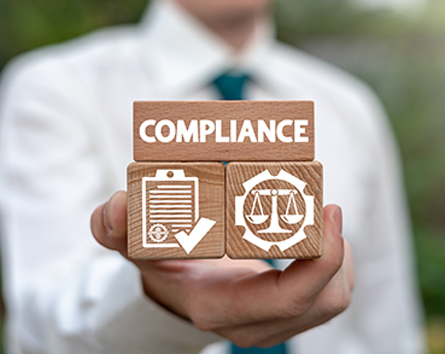 OUR QUALITY,
PRODUCT SAFETY & ENERGY
POLICY
Automotive Precision Technology (APT) strives to maintain its competitive edge and remain a long-term supply 'partner of choice' within the automotive industry.
APT is certified to the IATF 16949 internationally recognised Automotive standard, to provide assurance to existing and future customers whilst aligning to the company mission and vision, committing focus to the automotive sector.
With our dedication to continuously improve, we fully adopt the Kaizen ethos and recognise that the disciplines of quality, health and safety, and environmental management, centred around 'change for the better', are integral to future-proofing our organisation; supporting impending developments in innovation and sustainability on the global stage.
APT ensures the communication and rollout of the Quality objectives and 'product safety' related requirements for our components. Our employees are fully aware of their accountability in all aspects of our business. Our leadership team champions product safety specifically to realise safety related tasks with the right priority time and resources by actively engaging in continuous improvement and lessons learned. We apply risk assessment principles to determine what could go wrong and apply controls, where practical to do so.
We are committed to continually improving our customers, stakeholders, and employees experience by following the principles detailed below:
1. Fully comply with all applicable customer and regulatory requirements
2. Empower our employees to take responsibility for the quality and safety of our products
3. Apply internationally known principles for risk identification and controls to prevent hazards from ingredients/ manufacturing and packaging processes
4. Communicate our Quality and Product Safety objectives including our performance to these objectives to our employees
5. Continual review of our Quality and Product Safety management systems covering all stages of our value stream
APT strongly believes that with the total involvement and understanding of this Quality and Product Safety Management System requirements which are aligned with the requirements of the IATF 16949:2016 management system standard, we will exceed the expectations of our customers, owners, employees, and stakeholders. Robust Quality is the essential building block of product safety, following our processes as defined ensure product conformity.
Automotive Precision Technology (APT) will endeavor to:-

Comply with our internal QMS which is governed by internationally recognised IATF 16949

Take due care to ensure that activities are safe for employees, associates and subcontractors and others who come into contact with our products

Work closely with our customers and our suppliers to establish the highest quality standards

Adopt a forward-looking view on future business decisions, which will aim to have a positive impact on quality

Follow the route of continuous improvement and best use of management resources

Train our staff in the needs and responsibilities of our quality management system

Communicate our quality objectives and performance against these objectives throughout the company and to any interested parties

Advise our client and supply chain of their responsibilities for quality management to ensure product conformity at all times
OUR CERTIFICATIONS AND POLICIES
With our mission, vision, and strategic growth focused purely on the global automotive industry, we will continue our certification to IATF (International Automotive Task Force) 16949 standard, to comply with industry expectations and guarantee proven processes and control.  We also align our Energy Policy to support the global movement in sustainability and are proud to be certified to the ISO 50001 Energy Management standard.