PROCESS VERIFICATION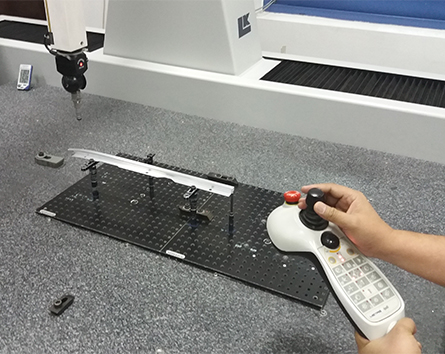 PROCESS VERIFICATION
Quality is a key area of focus throughout Automotive Precision Technology (APT)'s processes and is assessed carefully from the enquiry stage through to delivery of parts to customers. APT aim to 100% repeatedly manufacture and supply components in volume to the required customer quality specifications; controlling the quality of raw material (extrusion) procured, through to in-house manufacturing processes and surface treatment finishing procedures.
APT uses state-of-the-art process control and traditional inspection equipment (as CMM photo above) to capture data on each manufactured part, in a dedicated temperature-controlled room. Measurements are taken from the new project Initial Sample Inspection Report (ISIR) stage, including capability study data capture; feeding reports for the Production Parts Approval Process (PPAP), through monitoring ongoing production, including 100% attribute gauging and vision system checks.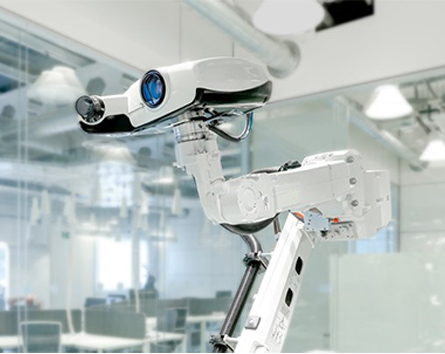 Vision Checking Technology

To enable rapid and accurate peace of mind checking to verify part conformance, vision systems can be added into the process controls, usually at the end of the production line. These vision systems have adapted in the market to suit the tough automation needs of today and provide a data-driven approach to not only poka-yoke the production process before packing the parts, but to also track quality data to spot trends as part of our preventative maintenance for the machinery creating the components. There are also laser-based systems available for our customers; each solution is tailored with our key suppliers to match the specific commercial and technical customer requirements.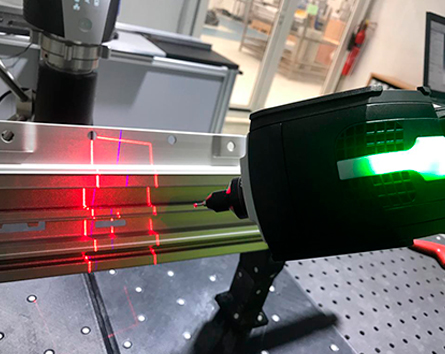 Portable CMM Technology

Sometimes taking the components to the Quality lab is not quick enough; with our portable measuring arm and scanner (mobile CMM), we can measure fixtures and tooling in situ in the production plant, or parts in clamped condition within the CNC machine. This equipment is very useful for prototyping and proving new tooling for serial production. The scanner head also provides the ability to 3D verify workpieces to customer CAD data and part shape GD&T (General Dimensioning & Tolerancing), which is additional to the CMM probe functionality for contact measurements of surfaces and holes.