ELECTRIC VEHICLE BATTERY APPLICATION COMPONENTS

Lightweight yet strong material

Favourable thermal properties

High recyclability properties
With the world moving towards a carbon-neutral target, green vehicles are pivotal in this ambition to act upon initiatives by global governments. Core to the Electric Vehicle (EV) or hybrid system is the EV battery cell.
The aluminium extrusion process with associated fabrication proves to be very useful to vehicle designers to produce ergonomic and robust EV battery cell housing and enclosures that are built to last. Our team will advise on extrusion and manufacturing possibilities at the RFQ stage to make your next project a success, from concept to ongoing production supply from our plant in the UAE.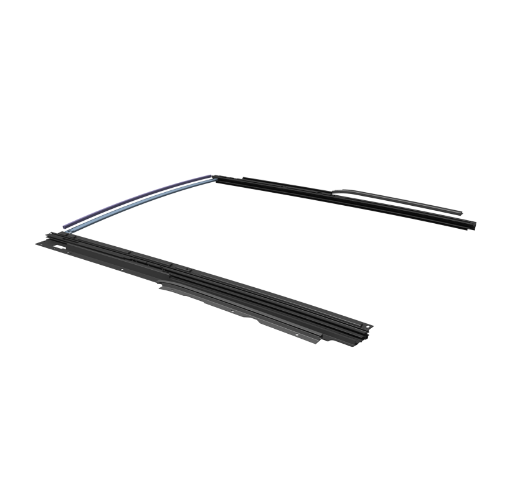 SUNROOF COMPONENTS

Lightweight yet strong material

After anodising, hard-wearing properties for mechanisms

High recyclability properties
The properties of aluminium extrusion allow for the application of curving components to match the shape of the vehicle roof contours. Typically, our sunroof manufacturer customers require mechanism guide rails and other key components to be shaped with a gradual curvature.
By using compression bending, we are able to control the manufacturing process without deforming extrusion profiles. The shaping process requires a more malleable form prior to bending, with an age-hardening (by oven) process to complete the fabrication and material temper to customer specification. Our extrusions team are notorious for achieving intricately- designed shapes to tight tolerances to support the sunroof industry segment.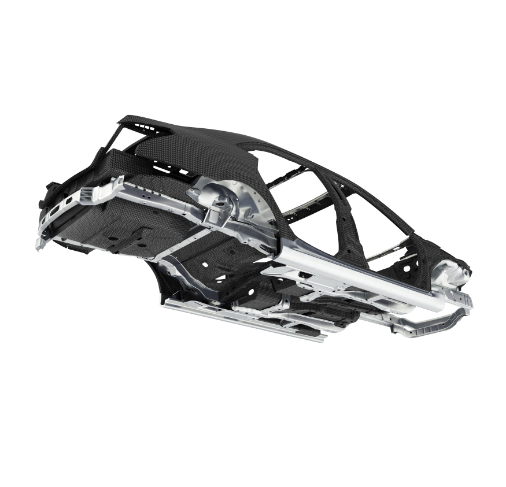 VEHICLE BODY, CHASSIS AND SUB-ASSEMBLY PARTS

Lightweight yet strong material

Strong performance in crash scenarios for safety purposes

High recyclability properties
Due to the lightweight yet strong properties of aluminium, designers of today's motor vehicles are always looking at ways to improve performance and dynamics; this pushes the boundaries for structural architecture within the vehicle itself. By continuing to optimise extruded aluminium as well as interfacing with other aluminium forms and other material types, vehicles are becoming safer and more efficient.
From the initial enquiry, we will advise on how to optimise for weight-saving potential whilst maintaining extrudability and support in value engineering from an early stage to help keep car body & general chassis part prices competitive yet quality conforming.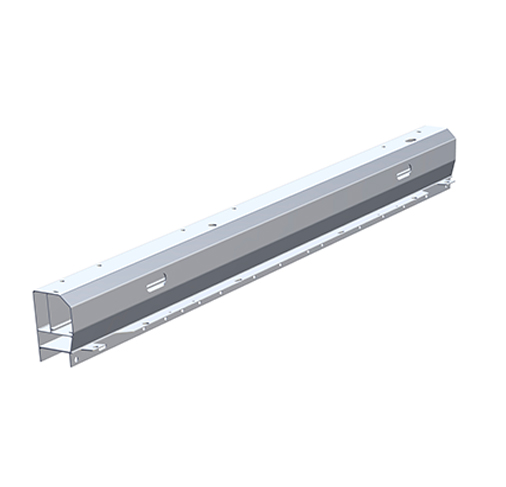 SILL AND ROCKER COMPONENTS

Lightweight yet strong material

Crash grade for optimal performance during vehicle impact

High recyclability properties
A strong vehicle design by manufacturers often includes LHS and RHS structural Sill and Rocker parts; these large components act as support structures for the sides of the vehicles and are integral to the side impact of the vehicle itself. As the aluminium extrusion trade has evolved, leaders in the industry are capable of supplying high strength yet ductile material that can crush or bend in desired ways to minimise the effects of a vehicle impact; improving overall safety for passengers.
By maintaining tight controls in processing the billets to create the extrusion profiles and with rigorous testing, customer quality requirements are repeatability met. After the extrusion process, we can fabricate and assemble (as needed) to complete the component to customer design; where necessary, we can apply surface treatment prior to packing in carefully designed boxes and freighting to global locations from the UAE.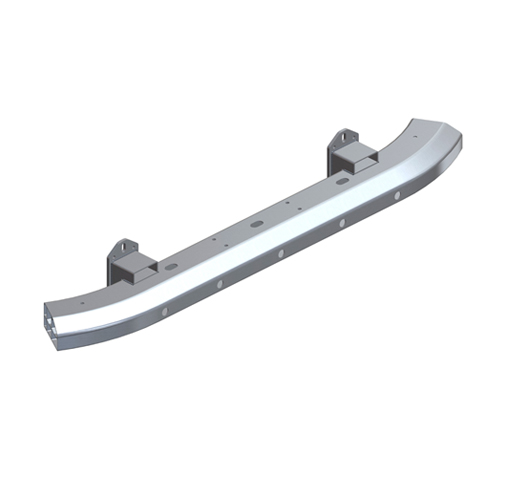 FRONT AND REAR BUMPER SUB-ASSEMBLIES

Lightweight yet strong material

Strong performance in crash scenarios for safety purposes

High recyclability properties
As fabrication experts in the field of aluminium extrusion, Automotive Precision Technology (APT) can cater for high volume curved profiles that are a necessity for such applications as bumper beams or associated areas of a vehicle.
Our plant setup means we are geared up to cater for volumes between 1,500 to 20,000 parts per week. The processing of these typical bumper products requires metal forming methods including stretch bending to rapidly and accurately curve the material to the required shape. After this, we can also offer our expertise in robot welding, which uses CMT (Cold Metal Transfer) technology, as well as heat treatment and high volume CNC milling to competitively produce the desired finished products.